Workplace Behavior Scenarios
Not just taking action, but taking the right action.
Asking employees directly about where, how, and when they work reveals a subjective story that is complimentary to the objective workplace utilization data of Activity Analysis. It assists in making more informed work environment decisions because it helps to answer why the occupancy data is what it is. It adds richness to the analysis because it's not just about employees "being there or not," but why they are not there, why they gather to collaborate, what tools are used in the course of doing work, and if they could choose, how different would those answers be.
Our workplace behavior survey provides context for the objective occupancy data by filling a role similar to leadership interviews but covering more people with fewer resources. Think of it as the color commentary to a workplace "game event" that draws attention to the strategy "on the field" to help understand the score. FacilityQuest validates and integrates space utilization occupancy with the results of this workplace behavior survey results to create a future state workplace space program, including new headcount-to-seat ratios.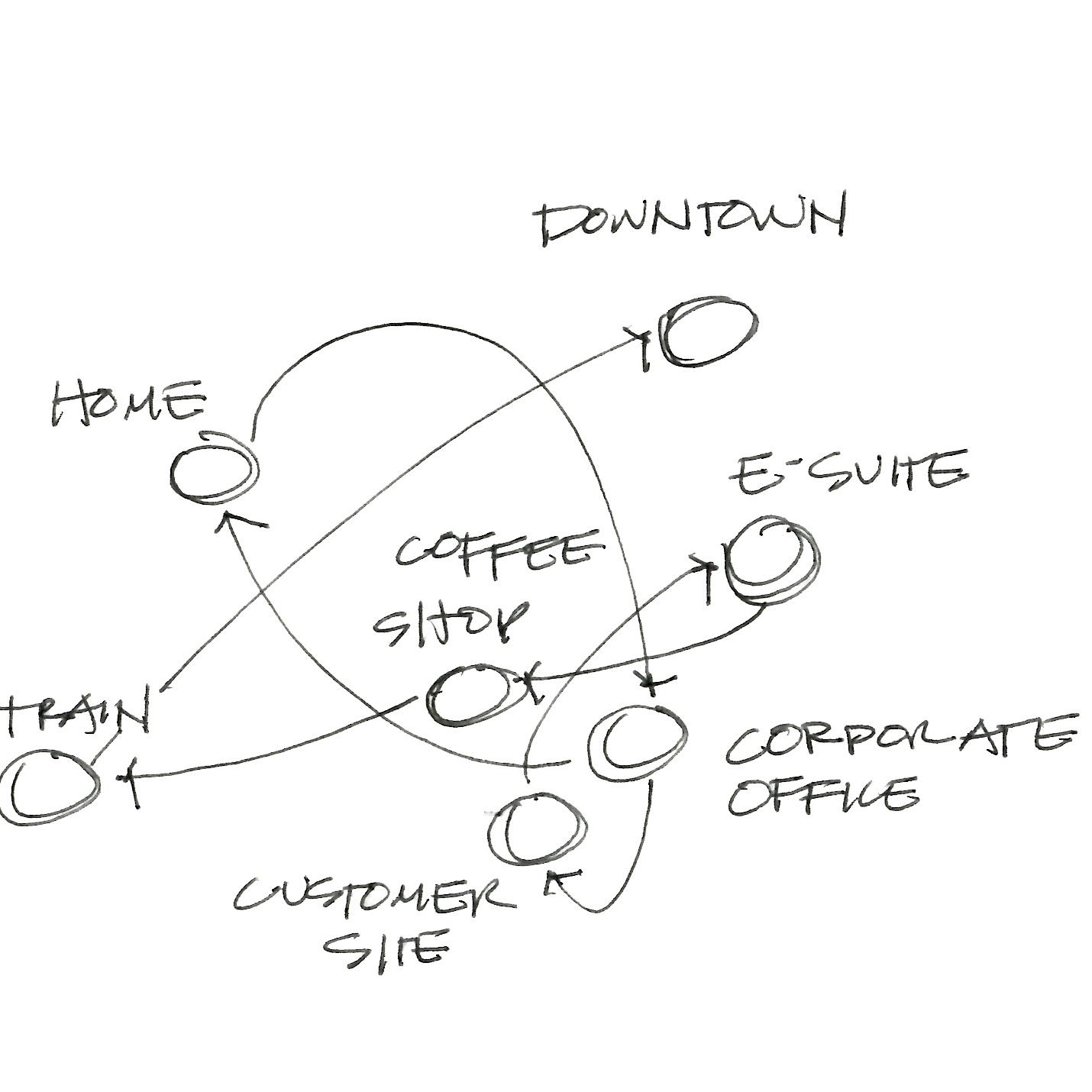 Find out where people work, even when it is not in the corporate workplace. And, if allowed to choose, would they change their selection of work locations? The answers help gauge a culture of readiness for change, and our algorithms integrate these self-reported results with the space utilization occupancy analysis to recommend new headcount-to-seat ratios.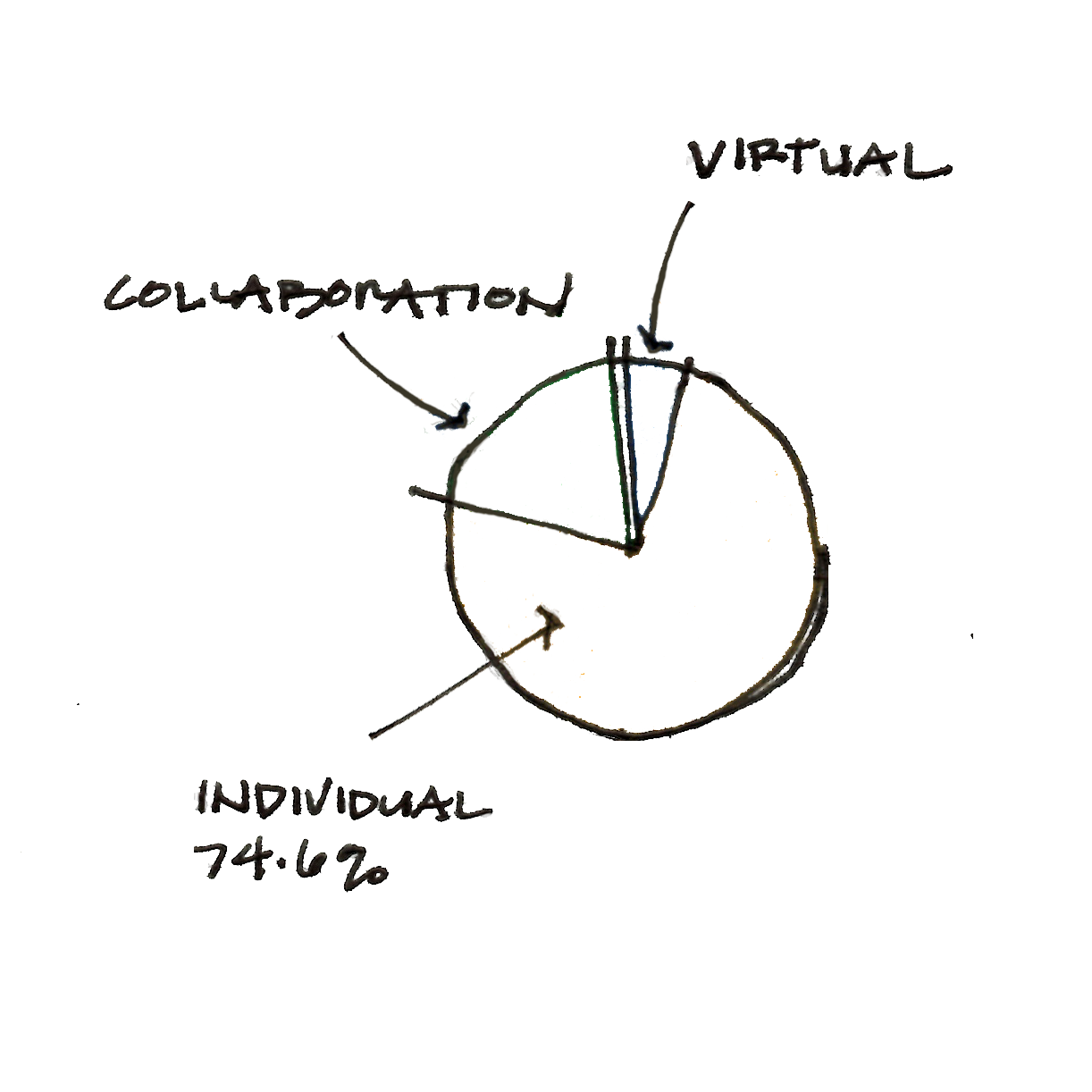 Collaboration is not just about how much time people spend interacting. It's about how they interact and what they are trying to accomplish. Is the collaboration activity focused on reporting status and progress? That's "alignment." Is the activity about co-creating something or jointly solving a problem? That type of collaboration is "development." The resources needed to enable these two types of activities are not the same. The survey provides clear guidance to programming for schematic design.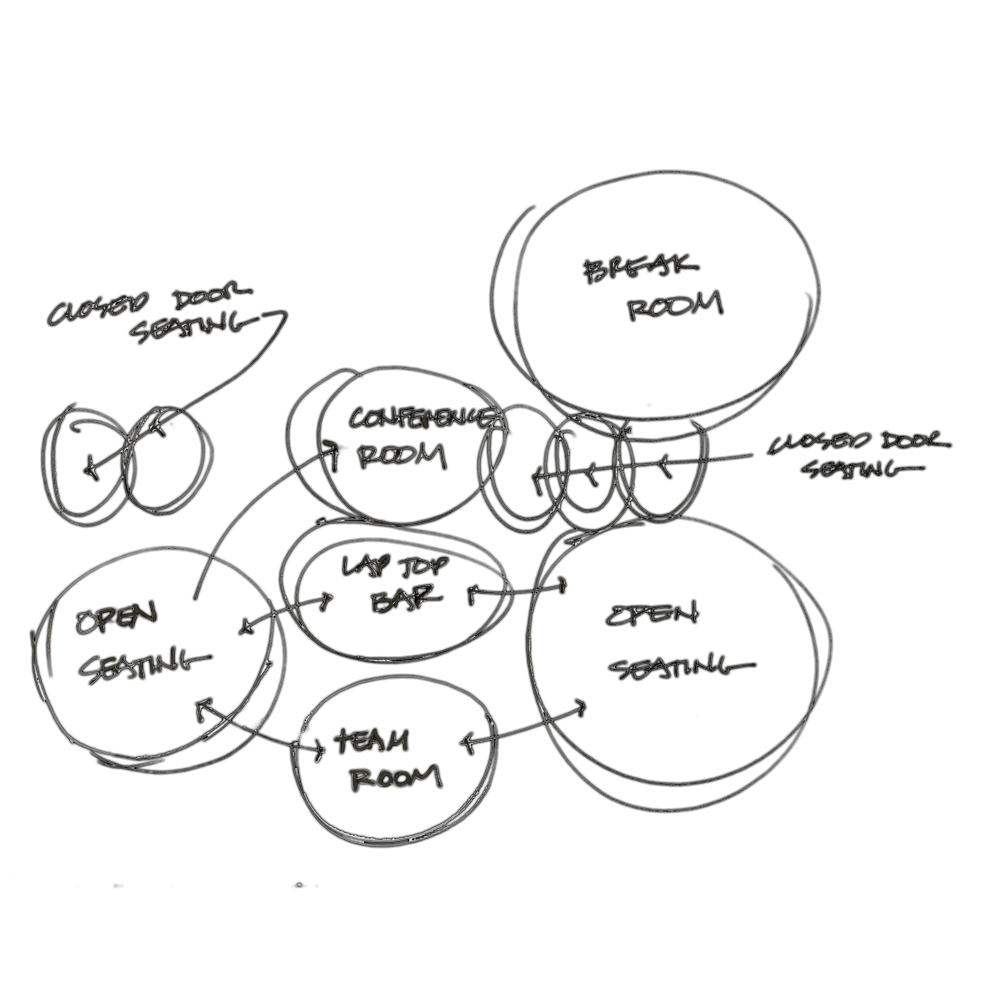 Discover critical adjacencies and changing work requirements or relationships. For the tools they work with, what was "the next big thing" in technology might be gathering dust today. What's working and what isn't? The workplace behavior study suggests opportunities for new workplace scenarios and informs a schematic design and a test fit.
Workplace Behavior questions
Each survey is customized to create demographic groups and to tease out cultural readiness for change. Here are some paraphrased and genericized excerpts:
Places of work: Over a typical work week who do you normally work with, e.g. colleagues, customers, or vendors? In what types of locations do you do your work, e.g. on site or off site?
Collaboration: What modes of work do you use interacting with colleagues? How much time do you spend in formal vs. informal interactions?
Adjacency: Where is your current seat related to those with whom you work most frequently; close proximity, another building, or in a different geography?
Tools: Which types of technology tools do you use in doing your work? Do they support the modes of work that you prefer?
Actionable OUTCOMES for New Space Scenarios
Before an architect can provide a test fit or show any potential design solutions as a specific layout (as shown above), the design team needs to have data-driven programmatic specifications that align with a company's goals and culture.
The outcome of a work behavior study integrated with a space utilization study is one or more Future State Space Programs. These programs include:
New workplace scenarios: Is your company ready for change? If you can show data on actual occupancy and show data on employee patterns and preferences, you have a roadmap to viable options.

New headcount-to-seat ratios: based on actual occupancy results plus self-reported behavior and cultural readiness to change, what does the data say about conservative to ambitious strategy for unassigned desks?

Programming for schematic design: Based on understanding the type of collaboration that makes your employees productive, and showing data on actual group sizes that meet, you have the necessary input to specify the types and sizes of spaces that fit the needs.

Input for change management: Given the data from employees on their preference for status quo vs. change, what change management efforts will support the move to which new workplace scenarios?